Becoming a successful vCISO.
If you know you are ready to own your own future, not rely on an organization to ensure your financial security, or you just want to take the lid off your earning potential, NOW IS THE TIME TO ACT!
As a vCISO (virtual Chief Information Security Officer), you are able to take on multiple clients, create your own schedule, and choose who you work for. The position can be your main income source or it could simply be a way to make money on top of your current position.
Right now, you now have more free time than you would have had a few years ago. The best investment you can make in yourself is to find ways to establish a financially secure future for you and your family. This is especially important when you have little control over what happens in the outside world.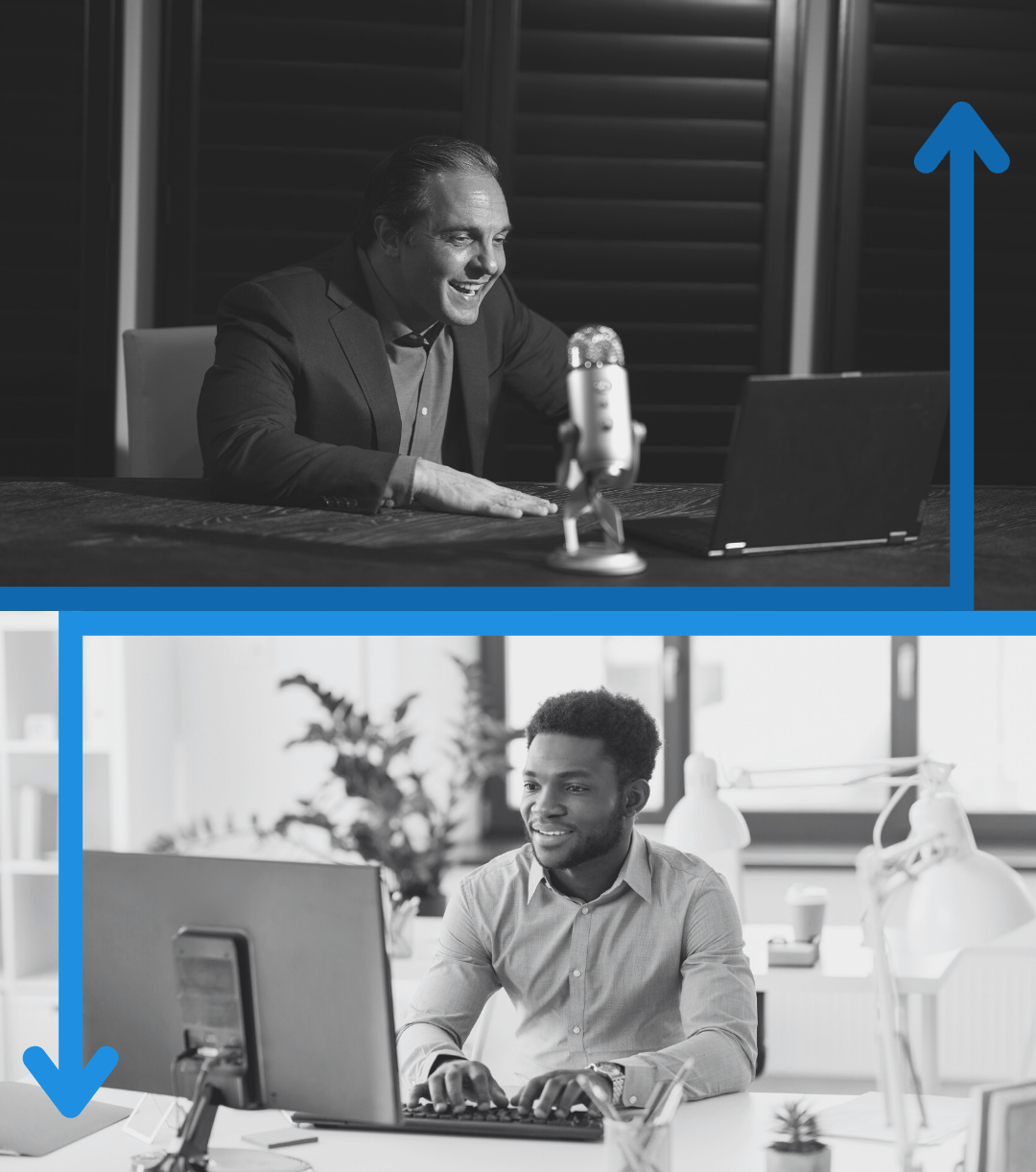 What Will You Learn at vCISO Training?
With over 30 years experience in Cybersecurity, and having built a successful Cybersecurity Consultation company (and helped build several more), I know what it takes to WIN in this environment (and make a great living doing it.)
During this workshop I am going to teach:
How to get your mindset and focus in place to launch your business

How to interact and work with clients remotely
How to sell your VIRTUAL CISO services
The core skills needed to be a VIRTUAL CISO (you don't have to currently BE a CISO to create this type of business!)
WHO IS DR. ERIC COLE?
Dr. Eric Cole, Ph.D., is a cybersecurity expert, entrepreneur, public figure, and best-selling author. Dr. Cole has built a solid reputation in the cybersecurity industry over the last three decades. His career has advanced from starting as a professional hacker for the CIA to becoming the 44th President's commissioner on cyber security. His accomplishments have earned him an induction into the Information Security Hall of Fame and have awarded him as a Cyber Wingman from the US Air Force. His recognition has caught the interest of current clients, who include international banking institutions, Fortune 500 organizations, Bill Gates, and Saudi Aramco. His entrepreneurial accomplishments include three successful exits building eight-, nine-, and ten-figure organizations. Secure Anchor Consulting is his fourth cyber security business venture. Aside from his seasoned technical expertise, Dr. Cole is a well-known public figure and author of various publications. He recently released his eighth book, Cyber Crisis, which debuted at #1 on the Wall Street Journal's bestseller list. Dr. Cole's accomplishments are consequential to fulfilling his goal of providing relief in cybersecurity, and his mission: to make cyberspace a safe place to live, work and raise a family.
3 MODULES – covers 3 hours of content
Module 1: Developing Your Business mindset and creating your launch plan
Developing Your Business Mindset
Having built your career working for others your focus has not been on how to build a strong sustainable business.  Where to start, how to structure, real expectations on who you must be to overcome the hurdles of entrepreneurship. Specifically, as cybersecurity experts we are risk adverse, and stepping out and building your own business can feel very risky.
During this session we will develop what your business mindset needs to be to overcome these obstacles.  The best thing about being your own boss is you set the standard for both revenue and excellence… that can also be the downfall of being your own boss.
Let us tackle these mindsets and develop a core truth around the type of CEO you will be to ensure you are living your best life as an entrepreneur offering VCISO services.
Creating Your Launch Plan
The old saying goes 'If you fail to plan, you plan to fail'; a business plan that can sustain even a pandemic is exactly what you need to move forward with launching your VCISO business.
During this session we will layout the exact (and not complicated) business plan you need to move forward and know exactly what is needed to support the vision you have for your business and your life… oh and your bank account!
Do not waste time trying to figure out what type of business model will work for you. When you leave this session, you will have the exact structure you need to start building your foundation on.
Module 2: Learning to sell and market your vciso business
Learning to Sell and Market Your vCISO Services 
Selling does not come naturally for most people. We have all dealt with the  weird used car salesman that just made us feel a little uncomfortable. Which then makes us feel a little uncomfortable trying to sell our services to others.
I get it, but here is the thing as Cybersecurity professionals we are FACT based people. My experience has been when we sell based on data, the facts, the bottom line… the  data does the selling. Let me show you how to turn your service into an easy yes for your prospects.
Module 3: working virtual with team and clients – core skills of a vciso
Interacting Virtual with Clients and Team
The truth is this does take a bit of getting used to, but with the right process in place working virtually with clients and team members is an even more effective communication than being in office.
Virtual platforms make the ability to manage projects, clients and teams smoothly and efficiently. These are the hard lessons that will cost you thousands of dollars if not navigated correctly.
With over 10yrs experience working virtually with major brand names, I can help you navigate the clear process needed for this level of communication. How to lay the expectation and onboard your clients so that they feel the ease of a virtual team member.
Core Skills to be a vCISO

Let me start by saying you do not have to be a PAID CISO currently to build a vCISO business. Your current title or position has nothing to do with the ability to build this business.
What you do have to have is the core skill set to develop a cyber security protocol that will minimize the risk of a breach against your client's systems.
Most of your ideal clients do not have the budget for a full cybersecurity team, therefor you will implement a measurable protocol to ensure the security of the business based on the structure I share in this session.
Learn more about the vCISO – Virtual Training:
Online course content and materials
The vCISO – Virtual Training includes a year-access to a student portal that includes over 3 hours of video instruction and lessons. The video contents are educational and interactive content.
Pricing/Cost
The market price for the vCISO – Virtual Training is $1000 USD. Please review or request information on our refund policy at [email protected] .
Want to talk with one of our cybersecurity consultants?