Consulting Services
Helping Organizations Elevate Their Cybersecurity
Cybersecurity Consulting Services- Helping You Secure Your Business
We know that it can seem like a big challenge to secure your business from hackers. We created services that are designed to quickly help you secure your business.
Cybersecurity is not hard if you understand how the adversary works and how to design and implement effective solutions. Too often organizations get overwhelmed and fix the wrong problems, instead of focusing on the ones that really matter. Organizations do not have unlimited budgets, so it is important to focus on the high risk areas that have a high likelihood of occurring and a significant impact to the organization. We can help protect your company by walking alongside you and providing the training and tools you need to be successful. We want to be a trusted lifelong partner that provides top notch services for each of our clients.
Will you allow us to guide you through the complex cybersecurity environment? We can show you that implementing effective cybersecurity is an attainable goal.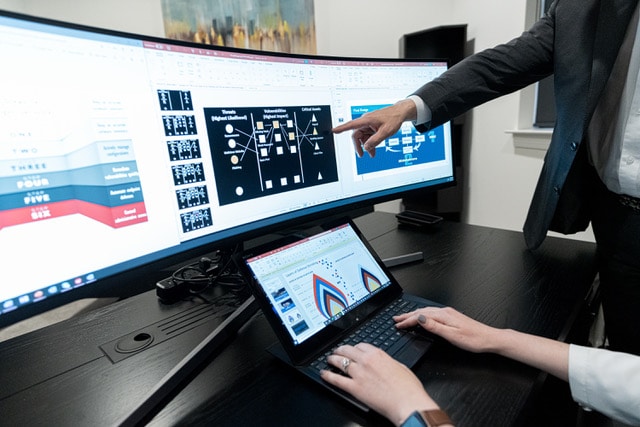 Full Cybersecurity Assessments
The focus of our Security Assessments is to be practical and helpful to our clients. In most cases, we come onsite for 3-5 days to assess the current cybersecurity set up for a company. We start with a phone call to go over the process and get the relevant information about the company and policies. During our on-site visit, we assess the entire environment including internal scans, talking with IT, and learning the culture of the business.
About 2 to 3 weeks after the assessment, we will send a report including an executive summary, risk matrix, roadmap and detailed findings on ways to improve your cybersecurity. Secure Anchor will provide you with a complete risk breakdown that can be used as an easy to follow security roadmap.
Secure Anchor will help provide you with the plan that is needed to implement the proper and effective cybersecurity that is customized for your business.
As an executive at your company, cybersecurity is your responsibility and your company is ALWAYS a target. Many executives are trained specifically in their field, but lack in the technological areas needed to protect their company's cybersecurity. Our executive awareness training sessions are designed for this reason. We work with your executives for either an hour, half-day, or a full day to train your executives in all things cybersecurity and answer their questions. We want to make sure they understand how to protect their business. Cybersecurity starts with executives enforcing policies and teaching their staff best practices.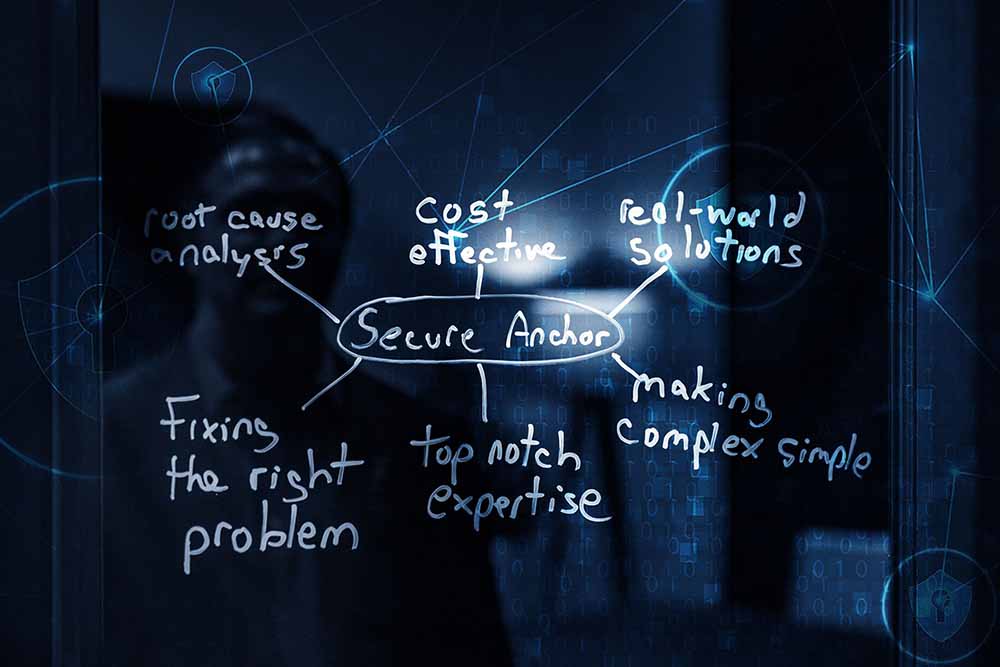 Testimonials From Dr. Cole's Clients
Secure Anchor provided the most actionable report we have ever received. Secure Anchor clearly understood our business and created an actionable roadmap we can follow.
Billion Dollar Law Firm
Our company felt lost and we did not have any confidence in the overall security of our organization. Based on the recommendations from Secure Anchor's assessment, we were able to reallocate the funds and have more security for less money.
Media and Broadcasting Company
Secure Anchor truly provided a customized security solution specifically to the needs of the organization. Their assessment was not only the most comprehensive, but they did their homework to understand our business and provide the proper security for our organization.
International Chemical Processing Company
The awareness provided was the best we have ever seen and exceeded our expectations and those of the executives. Most importantly, several months after the training we were able to observe a noticeable difference in our overall security.
International Telecommunication Company
After 2 years, Secure Anchor delivered awareness to our top 400 executives, including our CEO. It was the best decision we ever made, because security must start at the top to be effective.
Oil and Gas Company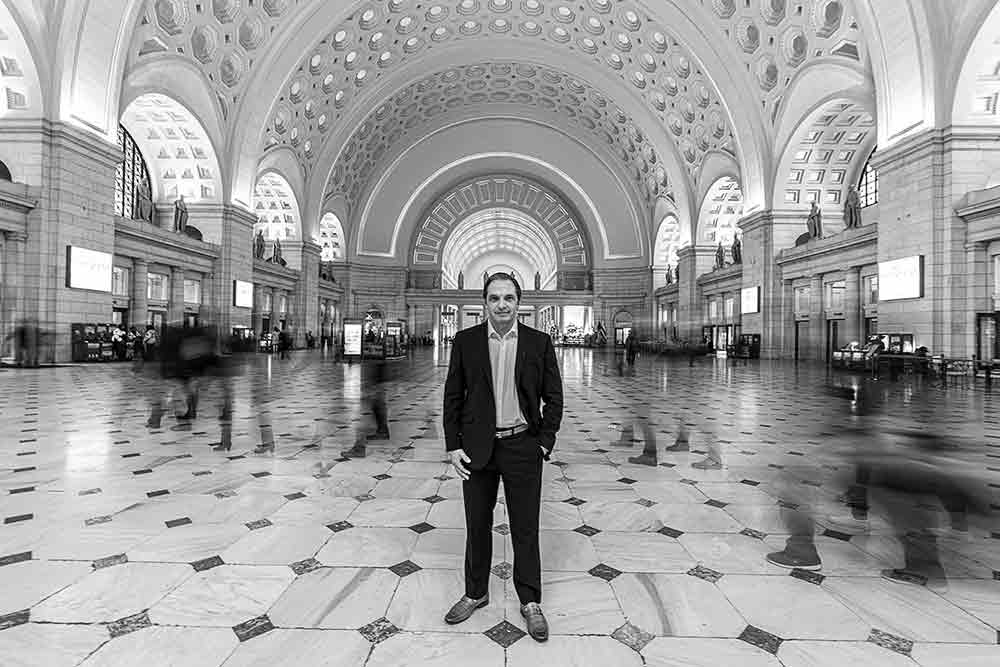 General Consulting Services
Our general consulting is geared towards your company's needs. We can provide cybersecurity consulting in any area that would be helpful for your company. Our goal is to be a trusted partner with all of our clients. Based on our extensive experience, across multiple industries, Secure Anchor can provide a unique angle and approach to your cybersecurity challenges. What you view as a problem, we view as an opportunity to create a creative solution.
Some examples of how we can help include:
Policy review
Procedure recommendations
Process improvements
Technology recommendations
1 on 1 training
Testing of specific areas of your IT environment
Vulnerability identification
Are you ready to get started with Secure Anchor consulting?